We're
more than

just a lab.

We're a group that's committed to creating great memories for people across the country. Whether it's giving a much-needed space a makeover or providing military families the support to feel secure and loved, we believe in ensuring everyone has unforgettable, precious moments.
Our Partners + Programs: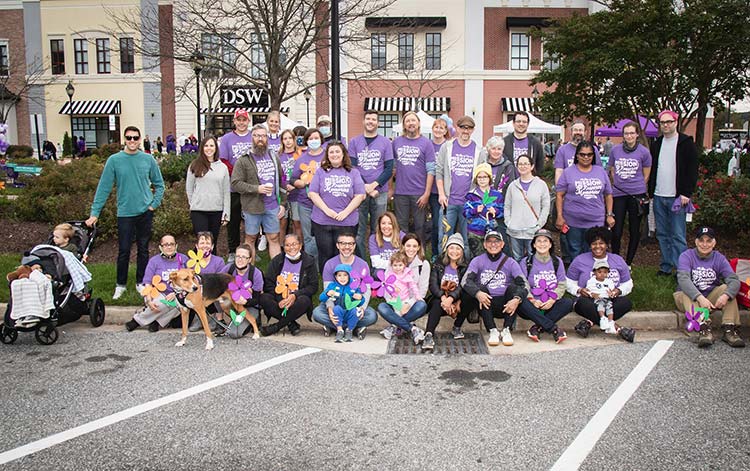 More than 6 million Americans are living with Alzheimer's, and 1 in 3 seniors dies with Alzheimer's or another dementia. For anyone who has been impacted by this disease, you know how devastating it can be. This holiday season, we're donating a portion of holiday card sales to the Alzheimer's Association, who leads the way to end Alzheimer's and all other dementia. We've also created a custom Memory Book available for purchase, to help those suffering from the disease use the power of photo to stimulate memories. 100% of proceeds from Memory Books sold will also be donated to the Alzheimer's Association.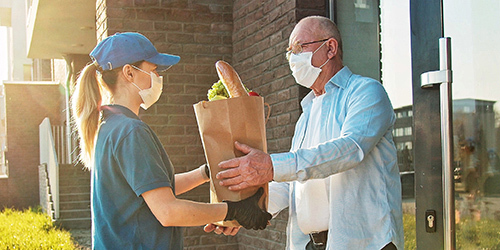 Meals On Wheels Maryland envisions an America in which all seniors live nourished lives with independence and dignity. Their programs improve the health and quality of life of the seniors in our community so that no one is left hungry or isolated. In 2020, we're proud to partner with Meals On Wheels Maryland by donating a portion of our Holiday Card sales for the entire holiday season.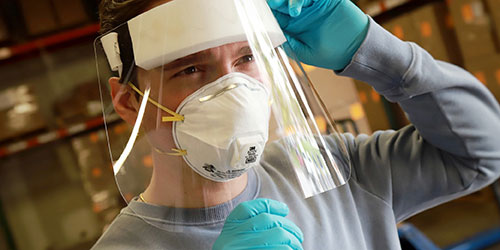 Personal Protective Equipment
The team at Nations Photo Lab had the idea to make Personal Protective Equipment (PPE) to help protect the heroes on the front lines of this global pandemic. One week later, we had a prototype, supplies, and an overwhelming response from healthcare workers. The team has officially donated $100,000 of PPE to over 70 healthcare facilities across the country. We're just one company - but we're doing our part to protect and support those keeping us safe. To all of our healthcare heroes, we're so thankful for you!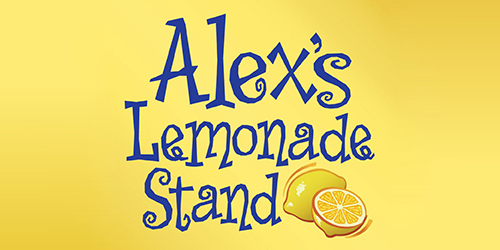 Four-year-old Alex Scott wanted to help kids like her who had cancer, so she set up a lemonade stand. What started in one front yard transformed into an organization that raises millions of dollars for pediatric cancer research as well as providing for families affected by childhood cancer. In 2019, we're proud to partner with Alex's Lemonade Stand by donating a portion of our Holiday Card sales for the entire holiday season
Johns Hopkins Children's Center.
Spending the holidays in the hospital is not the picture perfect holiday for any family. This holiday season, we delivered more than 200 photo gifts so patients of the Children's Center could "shop" for gifts for their parents. The kids were so happy that being in the hospital didn't prevent them from gifting their loving parents.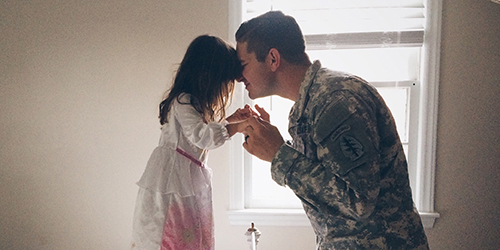 National Military Family Association.
When the family of a service member feels safe and supported, that service member is able to focus on their mission ahead. That's why we partnered with the National Military Family Association, an organization dedicated to standing up for military families, by donating a portion of our card sales in the 2018 holiday season.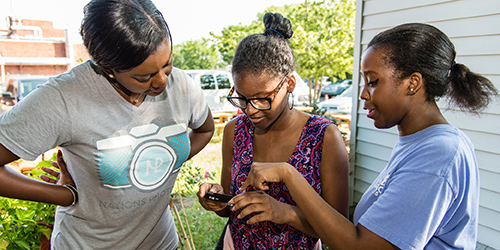 Having a nice, clean space is instrumental to a prosperous learning environment. In partnership with other local organizations, we helped to give a makeover to the St. Elizabeth School, a school that provides educational, therapeutic, and vocational services for students with intellectual disabilities and other challenges as well as support services for their families and caregivers. Plus, we assisted them behind the camera ? teaching them how to hone in on their artistic skills.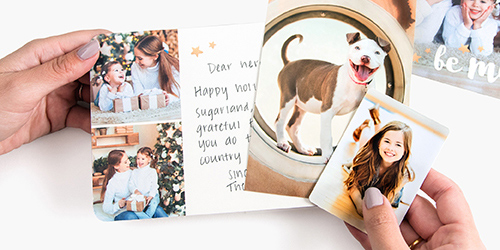 A Million Thanks.
Members of the military make sacrifices for our country every day, and we want to ensure they're properly thanked. We partnered with a Million Thanks, a nonprofit dedicated to providing support and appreciation to our active and veteran military men and women through sending letters and granting betterment of life wishes, as well as providing higher education scholarships for their children. For every pack of Holiday Cards sold, we included extra card for our customers to send to a service member or vet.
We take pride in giving back to those who need it- whether it's service members and their families, sick children at local hospitals, or students and youngsters that need a better-designed space to stay focused. When you print with Nations Photo Lab, you're supporting a lab that helps people in need across the country. Your purchase can make a real difference ? get started with your creations today!