No Obligation. Shipping Not Included
YOUR FAVORITE
PHOTOS CAPTURED IN A
FREE 4x6 METAL PRINT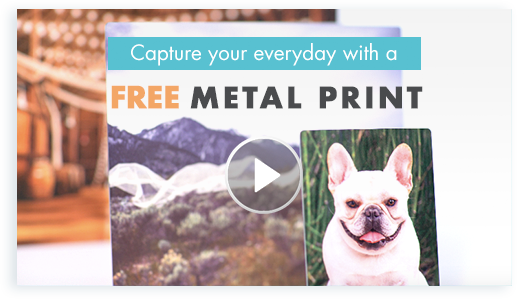 Capture your vacation, special event and life's everyday moments with Metal Prints. The most vibrant of all print media, contemporary Metal Prints are an unexpected way to turn digital images into breathtaking works of art.

Sign up now. Receive a free 4x6 Metal Print with your first order.
SIGN UP
Custom
Get your FREE 4x6 Metal Print today. Metal prints are also available in 17 different sizes, from 4x4" to 24x36". You can get a customized Metal Print for an additional cost.
Sign Up For a Free 4x6 Metal Print
Create a Free Buzz Book today and save precious memories.
Sign up