No time goes faster than the first year of a new baby's life. From sleepless nights to first steps so much growth and change can happen in a baby's 1st year. Check out 6 creative ways document your little one to make sure you never forget this fleeting year!
1. Make a Photo Book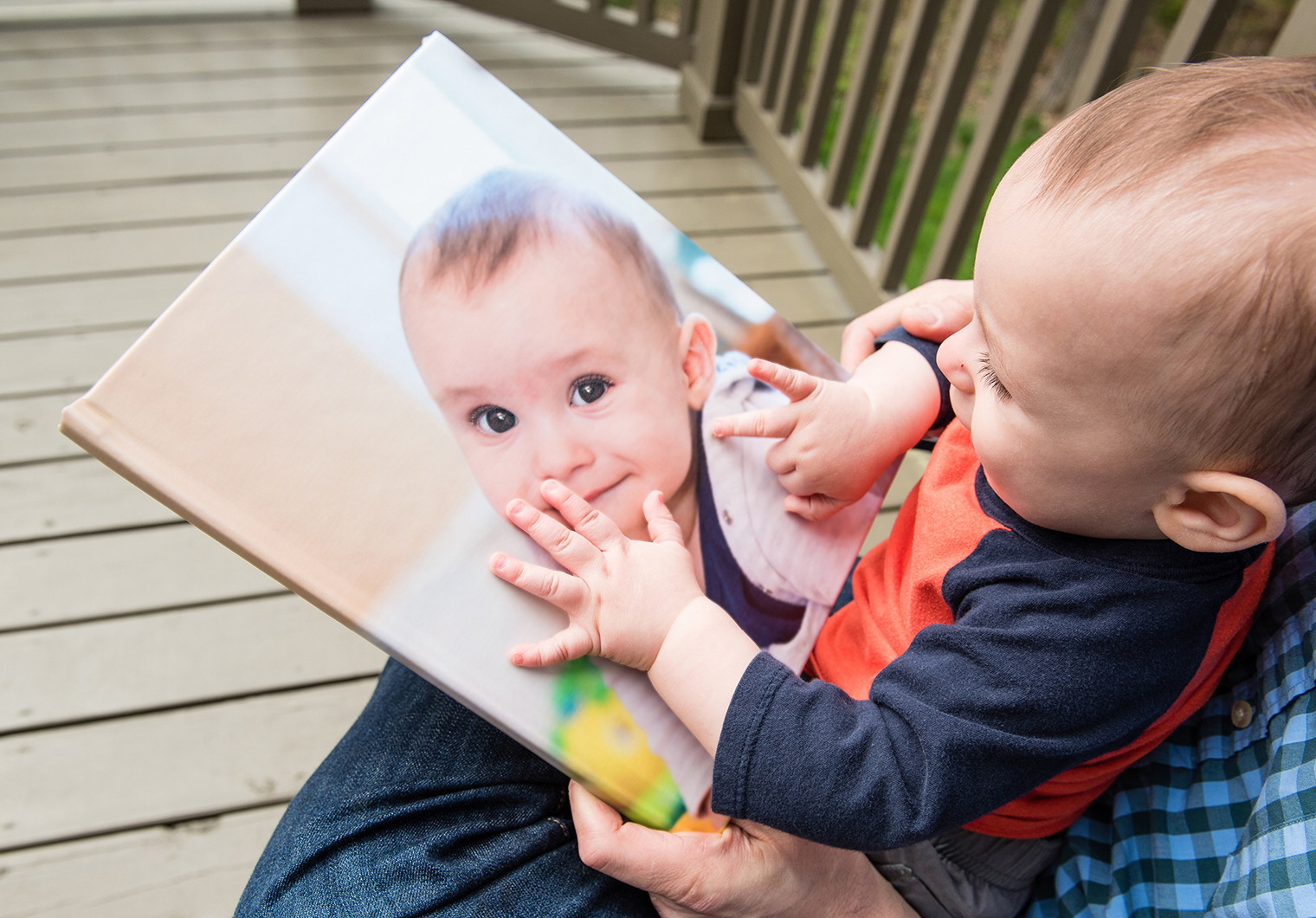 You probably have never added more photos on your camera roll than you did during the first year of your baby's life! Not wanting to miss any moment, parents everywhere are always snapping away at every little and big moment. Store those photos in an heirloom quality keepsake and create a Custom Photo Book.
2. Take monthly photos
If you really want to capture the growth of your little one's first trip around the sun, make sure to take monthly milestone photos. You can find cute signs to signify each month or you can document your baby next to the same stuffed animal so you can really see the growth in each picture! Don't forget to snap photos of little hands, feet, and lips during these shoots too!
3. Capture some Polaroids
My favorite way to document my two little ones is my polaroid camera! It's such a fun and instant way to document special moments throughout the year. You can store them in an album or tape them into a baby book!
4. Create a custom Photo Calendar
If you are looking to gift someone special a token of a baby's 1st year, we think a Custom Photo Calendar would be a total knockout. Not only is their schedule probably more hectic than it's ever been but its such a fun way to make use out of the monthly photos.
5. Make a Baby Book
There's nothing quite like a baby book to document a baby's 1st year. The prompts keep you super organized and make sure you don't forget to include any important milestones. You can print the photos you take throughout the year and add them to the many photo slots with some double sided tape.
6. Start Journaling
If formal baby books seem daunting to you, especially as a busy new parent, try a casual baby journal. Buy a composition or spiral notebook and throughout the year write notes to your baby, document important milestones and even tape in Prints. You could also include any boarding passes from first flights, tickets if they went to any events or any other keepsakes you collect throughout the year.