Sam Stroud Visits Nations Photo Lab
Join Sam and NPL Product Development Director Mora for an exclusive look at the creation of Albumm 99, our collection of handcrafted, professional quality Photo Albums:
Sam Stroud
Professional Wedding Photographer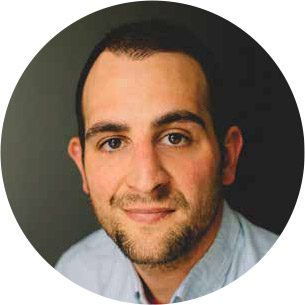 Sam Stroud is the owner of Sam Stroud Photography, an award-winning wedding photography studio based in Virginia. In addition to his renowned wedding photography business, he is a passionate advocate for knowledge sharing within the industry, and has developed workshops, mentorships, and more for emerging portrait photographers. He and his team are widely recognized for their authenticity, their professionalism, and their classic, intimate style.
Sam's Favorite NPL Products
"In my work, and in my interactions with my clients, I stress the importance of 'simple and beautiful.' The products I offer have to meet the standard of quality that I give my clients every day.

The beauty of the leather and the print quality of the Album99 are unparalleled. Knowing that I have an album that my clients can show off to their friends, parents, and one day, their grand kids means more to me as a photographer than anything else."
"I'm excited to begin offering our couples the option to decorate their home with Canvas Gallery Wraps from NPL. The color is perfect, the construction is solid, and everyone loves how they arrive ready to hang."
"I print almost every photo I take - even the images I take of my family and I. Archival quality, professional Photo Prints are lasting reminders of a special moment in time that can be passed down from generation to generation."