As a photographer, there's so much to keep in mind when the weather changes – what to wear to keep warm, how to manage the changing light, what your camera needs, and more.
To make sure everyone capturing the splendor of the season is prepared for the changes the cold brings, we compiled some smart (and totally vital) advice from a few of our photographer friends who specialize in shooting outdoors.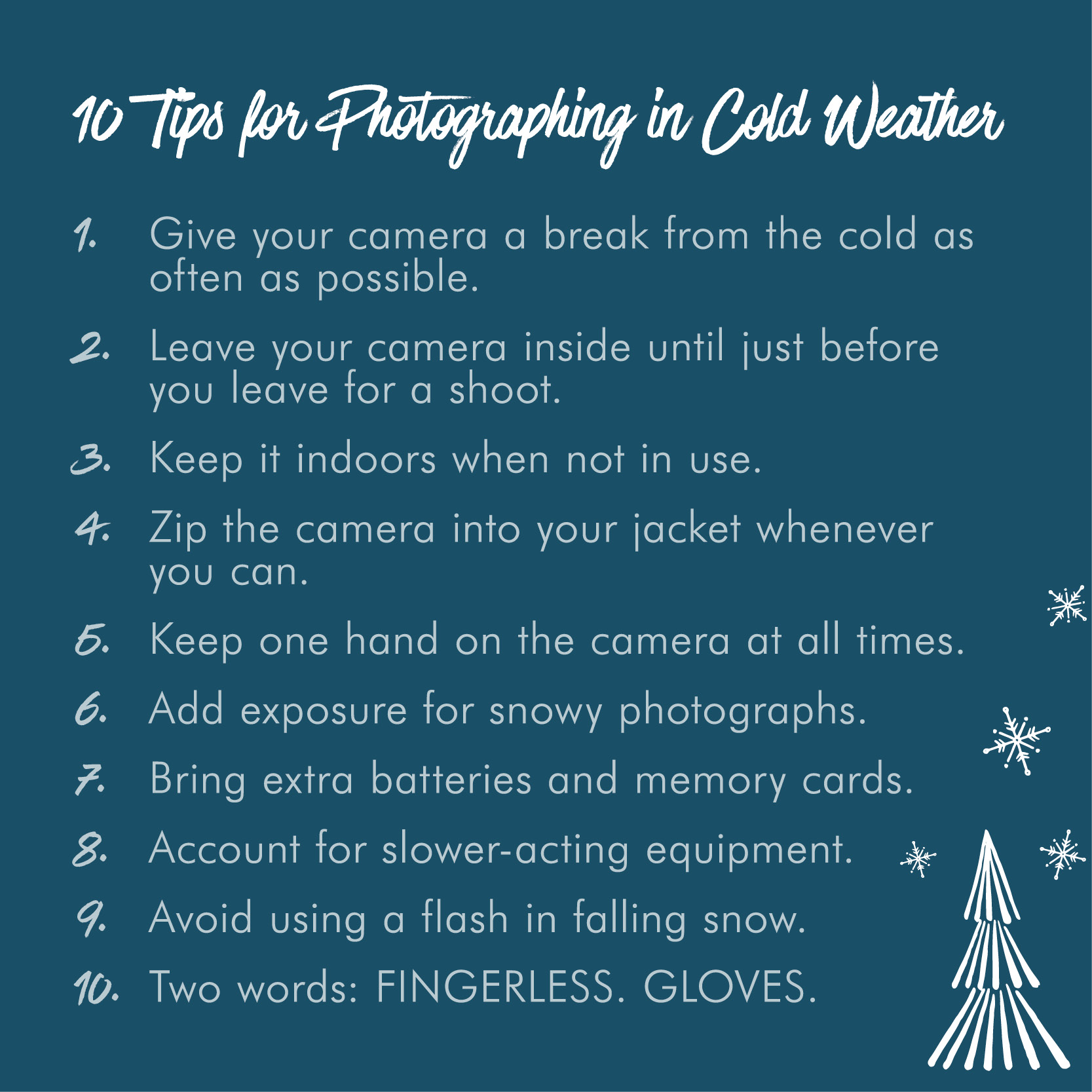 10 tips for photographing in cold weather: 
Give your camera break from the cold as much as possible.
Leave your camera inside until just before you leave for a shoot.
Keep it indoors when not in use.
Zip the camera into your jacket whenever you can.
Keep one hand on the camera at all times.
Add exposure for snowy photographs.
Bring extra batteries and memory cards.
Account for slower-acting equipment.
Avoid using a flash in falling snow.
Two words: fingerless gloves.