33% OFF SITEWIDE
use code: SITEWIDE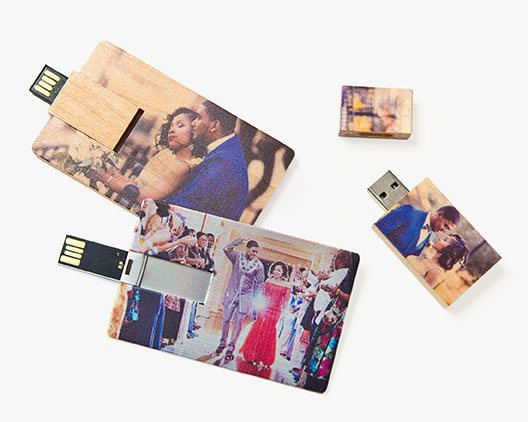 Custom USB Drives
33% OFF SITEWIDE
use code: SITEWIDE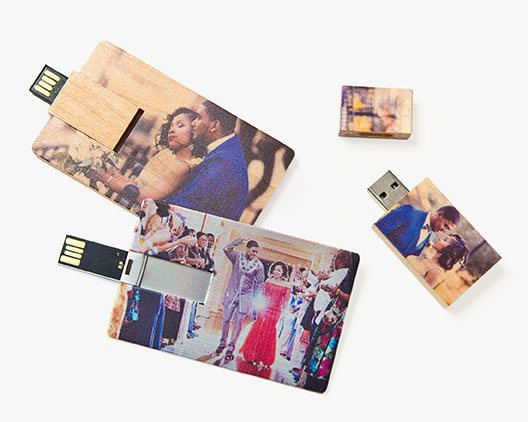 SEE WHAT CUSTOMERS ARE SHARING
#NATIONSPHOTOLAB
details
pricing
reviews
DETAILS
Custom USB Drives are the perfect way to store or deliver photos, design files, and videos.
Choose an image from your session, your business' logo, or a sweet message to be printed on one side of your Custom USB Drive.
Choose from three unique styles:

- Contemporary Wood: a credit card-sized USB Drive made from real maple wood.
- Classic Wood: a beautiful maple wood USB Drive with a removable, magnetic cap.
- Contemporary Metal: made from high quality, brushed metal for vivid colors and a luminescent finish.

Both 8GB and 16GB options are available in each style.
All USB Drives are compatible with any PC or Mac.
Both landscape and portrait orientation images fit well on all USB Drive styles.
USB Drives are not color corrected, nor are they printed using white ink. The natural woodgrain or brushed metal (depending on your chosen USB Drive style) will show through the highlight (lighter) areas of your image.
USB Drives may shift very slightly during the printing process. For that reason, we do not recommend creating different designs for the Classic USB Drive lid and body.
CLICK HERE to download blank Photoshop templates for our Custom USB Drives!
2 - 3 Business Days /// Click for more info.
Live in /// Order by 2 p.m. EST Today and receive your Custom USB Drives by ...
PRICING
REVIEWS
DVD Cases

Click For More Info

Image Boxes

Click For More Info

Phone Cases

Click For More Info
SHOP PRODUCTS • ORDER PRINTS • SALE • SUPPORT • CAREERS
© 2017 Nations Photo Lab. All Rights Reserved.
Nations Photo Lab is a professional photo lab that provides the highest-quality professional photo printing services and products at industry-leading prices. Our digital professional photo lab serves emerging and professional photographers throughout the United States and international markets. Nations Photo Lab prides itself on being the photo printing lab of choice for professionals as well as anyone else looking for high quality professional photo finishing services. If you are looking online for professional prints, metallic prints, photo on canvas printing, custom photo books, mounting, postcards, album printing, sports packages, press cards, photo finishing or any other professional photo lab services online, then you have landed on the right website. As one of the premier photo labs, Nations offers online ordering of digital photo prints using the ROES ordering system.
We're based in suburban Baltimore, Maryland. Our laboratory and facility is located at 11103 Pepper Rd. Hunt Valley, MD 21031.