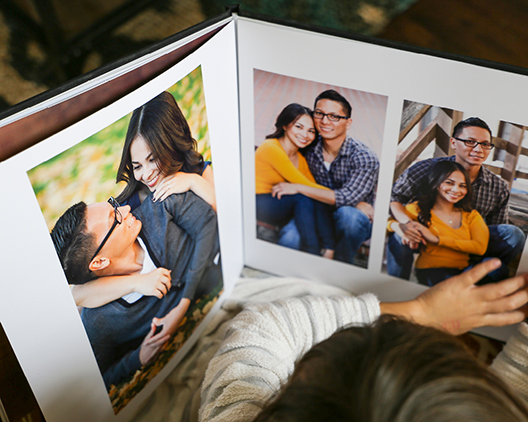 Photo Books
Nations Photo Lab
Professional Custom Photo Books
5.00
26.00
Only... From... {{product.price.price | uvPricing:product.uvCoatingFlag:product.price.uvprice | currency}} {{product.price.saleprice | uvPricing:product.uvCoatingFlag:product.price.uvprice | currency }}
Free Shipping on orders $49+
Add to Cart
Download Roes
If you're on a mobile device, Email yourself this web address and pick up where you left off on a desktop computer.
details
cover options
pricing
reviews
Stitched binding
Acid free paper + covers
Free blank cover templates + professionally designed page templates
2 - 3 Business Days /// Click for more info.
Live in /// Order by 2 p.m. EST Today and receive your Professional Custom Photo Books by ...
Gold or Silver /// 3 Lines Max $6, per line
*not available in Photo Covers
Linen, Pearl or Semi-Gloss /// Min. 10 pages, Max. 70
Semi-Gloss /// Min. 10 pages, Max. 30
For a more durable product /// $5 per book
100% Satisfaction Guaranteed /// $6 per book
PLEASE NOTE: When designing your Photo Book, please be sure all important content is located within the safe zone!
Bleed: The area of a Print or product that will be trimmed off, to account for a small amount of movement during the finishing process.
Trim: The line along which the final product will be cut.
Safe zone: The area inside of which all important content must be located. Any content within this space will be printed, and anything outside of it may be trimmed off.
CLICK HERE to see what we mean!
or, download ROES Desktop Software
Insure that your photos are showcased in a high-quality with a Nations Photo Lab's professional archival quality photo book. Competitive pricing paired with a wide variety of covers, paper and other options gives our photo book the perfect advantage.

Stitched Binding
Acid-Free Cover Material
Acid Free Papers Used
Strong construction due to stitched photo book bindings, tight corners & sturdy spines
Hand crafted detail using acid free cover and page material
Heavy semi-gloss lay-flat, standard semi-gloss, pearl, and linen paper options
Canvas Photo, Lustre Photo, Linen Cloth and Leather photo book cover types
Competitive pricing and Free Shipping on all photo book orders over $50
Free professionally designed photo book cover and page templates
Many photo book options including, imprinting and UV coating
Drag and drop image functionality with an option for Color Corrections
Comprehensive quality control process
Ordering a photo book online is simple! Get started by signing up for an account and uploading your order using one of the ROES ordering systems.
Interested in a Wedding Photo Book? Nations Photo Lab also specializes in Wedding Photo Books. Click Here for additional information.