recycled eco-frames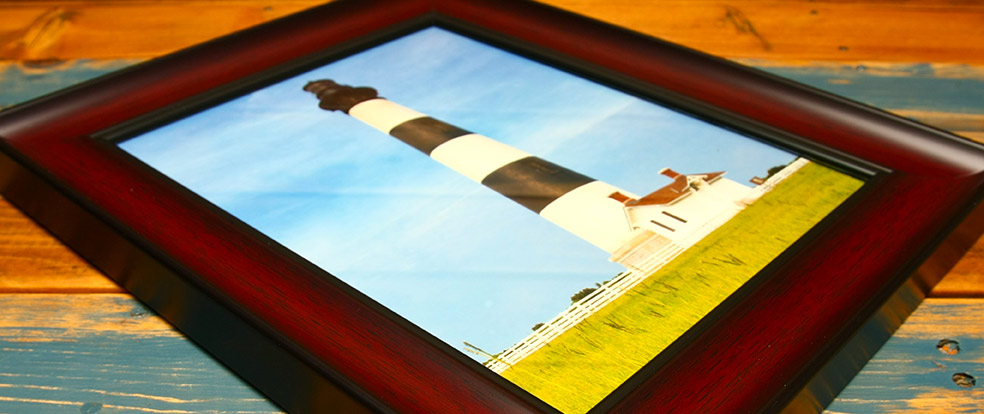 THIS PRODUCT IS ONLY AVAILABLE IN ROES! // SO, CLICK HERE TO DOWNLOAD
with our desktop software ROES
A sustainable and sophisticated finish
All Eco Frame Sizes & Options
Size
Eco Frames
+ Glass / Acrylic
+ Single / Double Mat
Click ROES button to download & order.
4 - 5 Business Days /// Click for more info.
Live in /// Order by 2 p.m. EST Today and receive your Eco Frames by ...
PROFESSIONAL PHOTO FRAMING SERVICES
So you have an enlarged image, what do you do next? Pick one of our elegant framing options to insure that your image detail pops! Whether you prefer a simple black or gold framing option or you decide to complement your image coloration with a light gray, light walnut or mahogany frame- you can depend on Nations Photo Lab to complete the look. Did you know that there are no additional costs for backing? Not bad!
SHOP PRODUCTS • ORDER PRINTS • SALE • SUPPORT • CAREERS
© 2017 Nations Photo Lab. All Rights Reserved.
Nations Photo Lab is a professional photo lab that provides the highest-quality professional photo printing services and products at industry-leading prices. Our digital professional photo lab serves emerging and professional photographers throughout the United States and international markets. Nations Photo Lab prides itself on being the photo printing lab of choice for professionals as well as anyone else looking for high quality professional photo finishing services. If you are looking online for professional prints, metallic prints, photo on canvas printing, custom photo books, mounting, postcards, album printing, sports packages, press cards, photo finishing or any other professional photo lab services online, then you have landed on the right website. As one of the premier photo labs, Nations offers online ordering of digital photo prints using the ROES ordering system.
We're based in suburban Baltimore, Maryland. Our laboratory and facility is located at 11103 Pepper Rd. Hunt Valley, MD 21031.